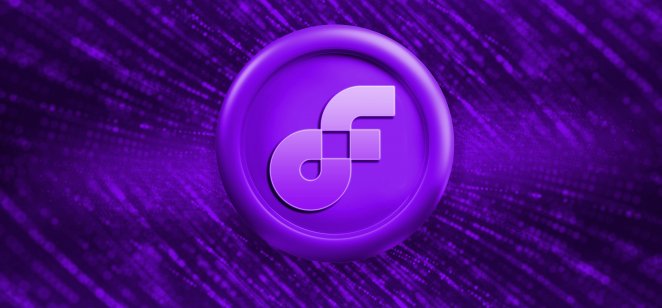 Digital asset prices dipped Thursday as the latest US proposed cryptocurrency law failed to gain traction with investors.
Altcoin prices were down along with most major stock market indices. FLOW was a glaring exception as it ballooned about 32% shortly before traditional markets closed in North America.
(All figures based on CoinMarketCap data.) A new partnership between giant crypto exchange operator Coinbase and investment behemoth BlackRock did not help the market, either. But Coinbase's stock price closed up 10% on the NASDAQ Global Select market.
Bill differs from others
The bipartisan bill differs from others in that it calls for the Commodities Futures Trading Commission to regulate digital assets – a governance model that the crypto sector has sought.
Other bills propose that the Securities and Exchange Commission (SEC) govern cryptocurrencies. SEC chief Gary Genzler has often drawn the wrath of crypto developers because of his insistence that all digital assets are securities, which a heavily regulated and subject to complicated reporting rules.
Senators Debbie Stabenow of Michigan, a Democrat, and Republican counterpart John Boozman of Arkansas drafted the bi Democrat drafted the bill.
"Our bill will empower the CFTC with exclusive jurisdiction over the digital commodities spot market, which will lead to more safeguards for consumers, market integrity and innovation in the digital commodities space," Boozman said in a statement.
SOL to USD
Biden administration exploring regulation
Senators Cory Booker, a Democrat from New Jersey  and John Thune, a Republican, co-sponsored of the bill.
"It's critical that the [CFTC] has the proper tools to regulate this growing market," Thune said.
The proposed law became the second notable bipartisan bill introduced in the Senate this summer.
In June, Senators Kirsten Gillibrand, a New York Democrat, and Cynthia Lummis, a Republican from Wyoming, introduced the proposed Responsible Financial Innovation Act. If passed, the legislation would set a clear distinction between digital assets that are commodities versus securities, according to a news release issued by Gillibrand and Lummis.
President Joe Biden's administration is examining how to regulate crypto and which department should be responsible for it.
What is your sentiment on BTC/USD?
Vote to see Traders sentiment!
BTC to USD
Bitcoin drops below $23,000
The Coinbase-BlackRock partnership will enable institutional investors to buy, hold and sell bitcoin.
Coinbase's  Prime service offerings will be available to Blackrock customers will customers who  the company's Aladdin investment platform.
"After this validation, it is possible that Coinbase will be able to partner with more traditional financial industries," said Owen Lau, an Oppenheimer analyst, told Bloomberg.
"It shows that even with the size of BlackRock, they are going to partner with a crypto-native company, rather than building their own capabilities."
Stock well down
However, the Coinbase-BlackRock partnership did not spell immediate benefits for bitcoin (BTC), which dropped below $23,000. Ether (ETH), the Ethereum blockchain's primary coin, fell below $1,600.
Ripple (XRP), which is embroiled in a legal dispute over how crypto should be classified, was also down.
Read more