At the time of publication, the worldwide cryptocurrency market value was beyond $1 trillion with a drop of 0.64% over the previous day, despite the fact that the whole market is still in a downturn. At the time of publication, the world's most well-known cryptocurrency, Bitcoin, was trading at $21,538, a decrease of 10% over the previous seven days. On Wednesday, altcoin prices remained positive as investors' interest in cryptocurrencies remained strong.
Two of the main crypto assets are the subject of cautionary statements from a well-known analyst with a strong track record of foreseeing market retracements. The scalable blockchain.com
blockchain.com Crypto trading and Information



Followers : 0 View profile platform Cardano (ADA) may have a significant price decline over the coming weeks, according to the pseudonymous trader Capo.
Capo focuses on an ascending wedge pattern commencing with a rally that started in late July on a chart showing ADA's price swings going back to May. Before market-wide problems forced the token to lose over 25% last week, the altcoin almost reached the $0.60 milestone on August 16.
The analyst also depicts a succession of peaks and valleys that, in his opinion, will eventually result in Cardano dropping to the $0.28 to $0.30 range.
A dead cat bounce for BTC?
Moving on to bitcoin org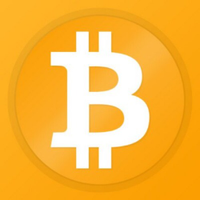 bitcoin org Event OrganiserTechnologyPayment solution




Followers : 0 View profile (BTC), the analyst updates his projected support and resistance zones for September in response to a tweet he sent on August 20. Capo anticipates that a dead cat bounce (DCB) would temporarily revive Bitcoin to roughly $23,000 before resuming its decline toward $19,000, possibly even reaching a low of $16,000 before rising back over $20,000.
"DCB (w2) to $22,500 or $23,500, then bearish continuation. Break below $19,000 = $16,000, which should be the local bottom."
In his final statement, the analyst offers his opinions on the whole crypto market, adding, "Market is bearish. Every bounce is a good selling opportunity. Being out of the market until new lows are smart."
Was this writing helpful?