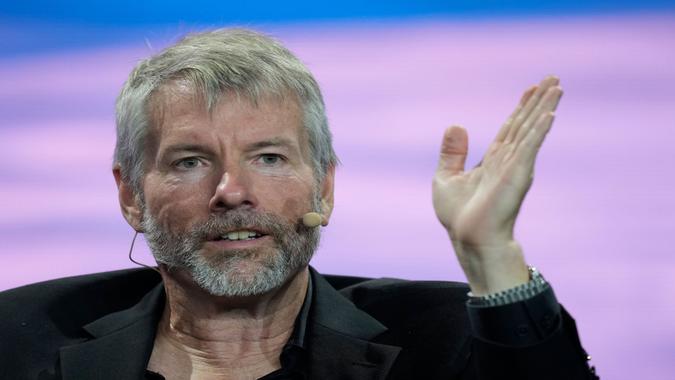 District of Columbia Attorney General Karl Racine is suing mega Bitcoin bull Michael Saylor, co-founder and executive chairman of MicroStrategy, for allegedly avoiding more than $25 million in district taxes. The lawsuit also names MicroStrategy as a defendant, alleging that it conspired to help him evade taxes he owes.
The Future of Finances: Gen Z & How They Relate to Money
Looking To Diversify in a Bear Market? Consider These 6 Alternative Investments
"Defendant Saylor knowingly avoided income taxes he owed to the District by fraudulently claiming to be a resident of other, lower-tax jurisdictions while maintaining his domicile and place of abode in the District, including living in a luxury penthouse on the Georgetown waterfront and docking multiple yachts on the District's Potomac riverfront from 2005 to present," the court documents read.
The office of the AG is seeking to recover unpaid income taxes and penalties from both Saylor and MicroStrategy that could total more than $100 million, according to a statement.
How the Lawsuit Affects Bitcoin
The potential effects of the lawsuit on Bitcoin, which has been struggling in the past few months, might be difficult to temper, some say. 
"With volumes drying up amid lots of inflation, we expect that any story could have outsized potential to move the market," said Hayden Hughes, co-founder and CEO of platform Alpha Impact. "Michael Saylor's IRS drama could serve to keep Bitcoin in the news for the wrong reasons. Traders on the Alpha Impact platform have been bracing for increased volatility on several exchanges, hedging positions using perpetual swaps."
Take Our Poll: Do You Think Student Loan Debt Should Be Forgiven?
Hughes deems the potential $100 million tax bill "an inconvenience that will not stop (Saylor) or put him behind bars."
"The real risk here is that the litigation drags crypto through the mud," he said. "Many recall the ESG (Environmental, Social and Governance) concerns raised in 2021 as having a lasting impact on prices as the narrative of Bitcoin was negatively affected by the news. This litigation is bound to drag on for years, and Alpha Impact traders have been bracing for volatility, leveraging into futures positions."
DC Lawsuit Came From Earlier Complaint
In April 2021, a whistleblower filed a lawsuit against Saylor, alleging he had failed to pay income taxes he legally owed from 2014 through 2020, alleging, "Saylor engaged in an elaborate scheme to create the illusion that he lived in Florida, a state without personal income tax, while he actually resided in the District."
After independently investigating the whistleblower's tax fraud allegations, the AG filed its own complaint, alleging that MicroStrategy "actively conspired with Saylor to enable his fraud, including by filing inaccurate W-2s with the address of his property in Florida rather than his home in DC, and by failing to withhold and remit DC taxes."
MicroStrategy said in a Securities and Exchange Commission (SEC) filing on Sept. 1: "The Company believes that the District's claims against the Company have no merit and intends to defend itself aggressively against these allegations."
As for Saylor, he told CNBC that he bought a historic house in Miami Beach and moved his home there from Virginia a decade ago.
"Although MicroStrategy is based in Virginia, Florida is where I live, vote and have reported for jury duty, and it is at the center of my personal and family life," he told CNBC. "I respectfully disagree with the position of the District of Columbia, and look forward to a fair resolution in the courts."
Saylor, who remains extremely bullish on Bitcoin despite the asset's beating, stepped down from his CEO role on Aug. 8 to become executive chairman.
"Bitcoin is a miracle happening right before our eyes," he tweeted Aug. 31.
As of June 30, 2022, the carrying value of MicroStrategy's 129,699 Bitcoins was $1.988 billion. Also of June 30, the original cost basis and market value of MicroStrategy's Bitcoin were $3.977 billion and $2.451 billion, respectively, reflecting an average cost per bitcoin of approximately $30,664 and a market price per bitcoin of $18,895.02, according to financial releases.
Several experts agree that the money Saylor allegedly owes is a drop in the bucket for him as he has a net worth of $1.6 billion, according to Forbes.
More From GOBankingRates
Source link