Dogecoin (DOGE) was created as a cheerful alternative to traditional cryptocurrencies like Bitcoin or Ethereum in 2013. It is based on Litecoin and uses the same proof-of-work technology. Dogecoin initially started as a joke based on a popular meme featuring a Shiba Inu (a Japanese breed of dog); however, today, it is one of the most popular coins in the cryptocurrency space. 
DOGE has achieved internet meme coin status, meaning that it is able to trade on its social process rather than on blockchain fundamentals. However, as its use cases as a payment method and environmentally friendly investment continue to multiply, DOGE is slowly beginning to trade on its own merits. 
Despite the project's consistent development, like most altcoins, DOGE has severely under performed so far into 2022 — down over 90% from all-time highs. If Dogecoin were to reach $1 sometime in the near future, based on current prices, investors could achieve a sizable 15X return on their investment. Nonetheless, with prices this low last seen in March 2021, is now the perfect opportunity to pick up DOGE before the next meteoric bull run? Stick around to find out.
Is Now a Good Time to Buy Dogecoin?
It's unlikely you could perfectly time a market bottom. Some previous bear markets lasted for only a few months while others lasted for up to 400 days. Given the onslaught of negative events that have rattled the cryptocurrency space, it is likely that a bear market similar to the latter is more likely. 
Given Dogecoin is a memecoin, it is risky to purchase DOGE during a bear market. Social sentiment changes quickly, and it is possible that another meme coin may take the spotlight in the next bull run. In terms of risk and reward, investors with high conviction in Dogecoin may view the current price of roughly $0.06 as an attractive price given the all-time high of around $0.70. However, as long as Bitcoin continues to fall, the downside potential for Dogecoin is strong. 
How Long Will the Crypto Bear Market Last?
Bear markets refer to a period of time where supply is greater than demand, trading volume is low, prices are falling and investor confidence is extremely low. However, in contrast to traditional markets, cryptocurrencies are small and therefore more volatile. As a result, it is common to see prolonged and more volatile bear markets, where 80% price drops are not out of the ordinary. 
Having lasted for seven months and counting, the current bear market can be attributed to a variety of factors. Experts are pointing to concerns over tighter monetary policy, the war in Ukraine and rising inflation rates as the primary catalysts for slumping prices for risk-on assets such as cryptocurrency. Moreover, the cryptomarket has been increasingly following the stock market in recent months, which makes it even more intertwined with macroeconomic factors. Nonetheless, based on previous bear markets such as the 2012 or 2018 bear market, many crypto natives are expecting the current bear market to last until late 2022 or early 2023. 
Changelly, a reputable cryptocurrency exchange, predicts that in 2023, the minimum price of Dogecoin will be around $0.15, and the maximum price will be around $0.17. 
What to do During a Bear Market
While crypto bear markets may be boring at times for many investors, it is the optimal time to research and capitalize on low prices. Disciplined investors are likely to do the following during the bear market:
Dollar cost average (DCA): Dollar cost averaging occurs when investors buy assets in increments over a period of time. The strategy helps reduce the effect of price changes from volatility by averaging out the price. However, prudent investors will wait until a consolidation period starts before DCAing. 
Research: Investing your time in learning about cryptocurrency projects, exploring investment strategies or gaining financial skills are smart moves to make during a bear market. By doing this, you will not only become a more knowledgeable investor but also be more prepared to capitalize on the opportunities that arise in the next bull market.
Diversify: It is best practice to diversify your crypto portfolio during a bear market. In this way, you will be less likely to experience a major disaster. Crypto investors can also diversify their crypto portfolios by looking to invest in projects with a strong track record or promising new projects. 
Will Dogecoin Ever Reach All-Time Highs? 
When Dogecoin reached its all-time high of roughly $0.70 in mid 2021, the project's market capitalization reached an apex north of $70 billion, making Dogecoin the fourth-most valued coin at the time. To reach this $70 billion market cap sometime in the future, Dogecoin's price would need to reach a value of $0.53. This number can be calculated by dividing the $70 billion market cap by Dogecoin's current circulating supply of $132.67 billion DOGE.
In light of the current macroeconomic backdrop, it is unlikely that DOGE will reach all-time highs any time soon. Investor confidence continues to dwindle as negative news such as the collapse of the Terra ecosystem and the suspension of withdrawals/transfers with popular crypto lenders like Celsius continue to surface. Moreover, it appears that other risk-on assets such as stocks are also underperforming, which suggests the current climate is being driven by factors far bigger than the cryptocurrency industry.
Despite the relatively bleak short-term horizon, it is possible that Dogecoin could approach all-time highs before Bitcoin's next halving event because most investors believe the value of Bitcoin will increase and could achieve greater growth between now and its fourth halving in 2024. Nonetheless, given that Bitcoin still drives the price action of the cryptomarket, appreciation in the price of Bitcoin will likely result in Dogecoin appreciating if the community stays active. 
Moreover, it is important to note that much of Dogecoin's fame is attributed to the support of Elon Musk. Elon is a major proponent of Dogecoin, and his tweets surrounding the project have often had a significant impact on the short-term price of DOGE. However, recently, a lawsuit was filed against Elon Musk based on the claim that Elon was involved in a pyramid scheme with Dogecoin. 
Is Dogecoin (DOGE) a Good Long-Term Investment?
Overall, while many consider Dogecoin to be a fun, lighthearted investment, it is hard to claim that it is a promising long-term investment. Much of Dogecoin's value is driven by social hype and the actions of Elon Musk, rather than solid fundamentals. 
As mentioned, Dogecoin uses Scrypto technology like Litecoin, which uses less energy than Bitcoin's SHA-256 mining algorithm. However, this factor alone is hard to justify Dogecoin's hefty market cap compared to its hundreds of competitors. 
How to Buy Dogecoin (DOGE)
Overall, investors should have a relatively easy time buying DOGE given its large market capitalization. DOGE and other cryptocurrencies can be traded on major exchanges such as Coinbase Global Inc. (NASDAQ: COIN), Gemini, and Crypto.com.
1 Minute Review
Coinbase is one of the Internet's largest cryptocurrency trading platforms. From Bitcoin to Litecoin or Basic Attention Token to Chainlink, Coinbase makes it exceptionally simple to buy and sell major cryptocurrency pairs. 
You can even earn cryptocurrency rewards through Coinbase's unique Coinbase Earn feature. More advanced traders will love the Coinbase Pro platform, which offers more order types and enhanced functionality.
Though Coinbase doesn't offer the most affordable pricing or the lowest fees, its simple platform is easy enough for complete beginners to master in as little as a single trade.
Best For
New cryptocurrency traders
Cryptocurrency traders interested in major pairs
Cryptocurrency traders interested in a simple platform
Pros
Simple platform is easy to operate
Comprehensive mobile app mirrors desktop functionality
Coinbase Earn feature rewards you with crypto for learning about available coins
Cons
Higher fees than competitors
1 Minute Review
Gemini is a cryptocurrency exchange and custodian that offers investors access to over 100 coins and tokens. Founded in the US, Gemini is expanding globally, in particular into Europe and Asia. Offerings include both major cryptocurrency projects like Bitcoin and Ethereum, and smaller altcoins like Orchid and 0x.
Gemini is 1 of the only brokers with multiple platform options based on skill level. New investors will love the streamlined interface of Gemini's mobile and web apps, while advanced investors might appreciate all the tools that come with ActiveTrader. 
In addition to a host of platform choices, Gemini users also have access to insured hot wallets to store tokens without worrying about digital asset theft. Learn more about what Gemini can do for you in our review.
Best For
New investors looking for a simple mobile and web app
Day traders looking to use technical analysis tools
Users looking for a 1-stop-shop to buy, sell and store all of their cryptos
Pros
Easy and quick signups — can get started in as little as a 5 minutes
Multitude of platforms to accommodate traders of all skill levels
Hot wallets include insurance to protect your from theft and hacking attempts
Cons
Charges both a commission and a convenience fee for users buying and selling through the desktop or mobile app
1 Minute Review
Crypto.com strives to make cryptocurrency a part of everyday life by offering a full suite of services for crypto users. The company offers a Crypto.com App, Exchange, Visa Card, DeFi swap, DeFi Wallet, DeFi Earn, Crypto.com Price, staking, crypto lending, and many other services. What really sets them apart, however, is the combination of super low fees and incredibly generous rewards programs for their users.

Best For
Traders who want access to a secure, low-cost cryptocurrency exchange
Passive investors who want to earn interest on their balance without frequent trading
Mobile investors who prefer to handle all their crypto needs via their phone or tablet
Pros
Low fees
High security
One-stop shop for all your crypto needs (wallet, trading, spending, and more)
Lots of ways to earn interest, rewards, and rebates
Cons
Low privacy
Customer service response time could be improved
How to Store Dogecoin Safely
Cryptocurrencies can be stored using a hardware wallet or a software wallet. A hardware wallet is widely regarded as the most secure way to store crypto. It keeps your private keys offline so that your crypto is inaccessible to anyone but the holder of the private keys. 
Ledger wallet is a great choice for a hardware wallet –– Ledger claims to provide the highest level of security for crypto assets.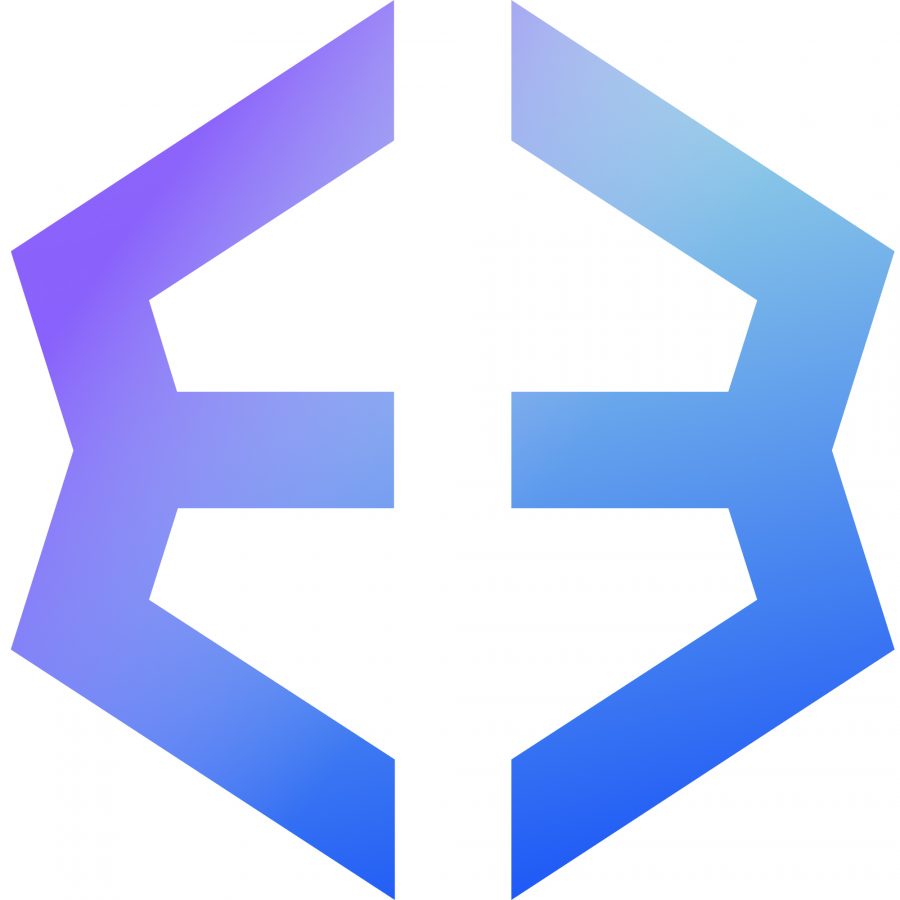 get started
securely through Exodus Wallet's
website
Best For
Staking Crypto + Earning Rewards
1 Minute Review
Founded in 2015, Exodus is a multiasset software wallet that removes the geek requirement and keeps design a priority to make cryptocurrency and digital assets easy for everyone. Available for desktop and mobile, Exodus allows users to secure, manage and exchange cryptocurrencies like Bitcoin (BTC), Ethereum (ETH) and more across an industry-leading 10,000-plus asset pairs from a beautiful, easy-to-use wallet. The noncustodial functionality is encrypted locally on users' own devices, ensuring privacy, security and complete control over their wealth. Exodus is on a mission to empower half the world to exit the traditional finance system by 2030.
Best For
Newcomers to the cryptocurrency world
Ease of use
Trezor integration
Pros
Free
Huge selection of cryptocurrencies
Excellent 24/7 customer support
No personal info needed
Cons
FTX app not available on the mobile app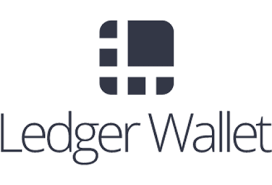 buy now
securely through Ledger Hardware Wallet's
website
1 Minute Review
Launched in 2014, Ledger has transformed into a fast-paced, growing company developing infrastructure and security solutions for cryptocurrencies as well as blockchain applications for companies and individuals. Born in Paris, the company has since expanded to more than 130 employees in France and San Francisco.
With 1,500,000 Ledger wallets already sold in 165 countries, the company aims at securing the new disruptive class of crypto assets. Ledger has developed a distinctive operating system called BOLOS, which it integrates to a secure chip for its line of wallets. So far, Ledger takes pride in being the only market player to provide this technology.
Best For
ERC-20 tokens
All experience levels
Pros
Easy to set up and use
Supports more than 1,500 different digital assets
Tamper proof
Portable
Long-lasting battery
Bluetooth connectivity features
How Does Dogecoin Fit in the Bigger Picture? 
As mentioned, Dogecoin is a meme coin. It is based on the structure of an existing project, Luckycoin, which itself is a code base fork of Litecoin. Dogecoin has no formal white paper, although several enthusiasts have written blog and forum posts as stand-in explainer documents. 
So, is Now a Good Time to Buy Dogecoin (DOGE)?
If you are a long-term investor, it may be a good time to start building a position over the coming months. Fearful environments often present greater opportunities in hindsight to accumulate an asset before the hype picks back up. However, the current macroeconomic backdrop is still gloomy, which means that accumulating DOGE is risky. Further downside is more than likely in the short term. As a result, prudent investors will wait for signs of consolidation and a stabilization in prices before establishing positions. 
Frequently Asked Questions
Is now a good time to buy Dogecoin?
1
Is now a good time to buy Dogecoin?
asked
James Wells
1
Given Dogecoin is a memecoin, it is extremely risky to purchase DOGE during the bear market. Social sentiment changes very quickly, and it is possible that another meme coin may take the spotlight in the next bull run. In terms of risk and reward, investors with high conviction in Dogecoin may view the current price of roughly $0.06 as an attractive price given the all-time high of around $0.70.
Answer Link
answered
Benzinga
Can Dogecoin reach new all-time highs?

1
Can Dogecoin reach new all-time highs?
asked
James Wells
1
In light of the current macroeconomic backdrop, it is unlikely that DOGE will reach all-time highs any time soon.
Answer Link
answered
Benzinga