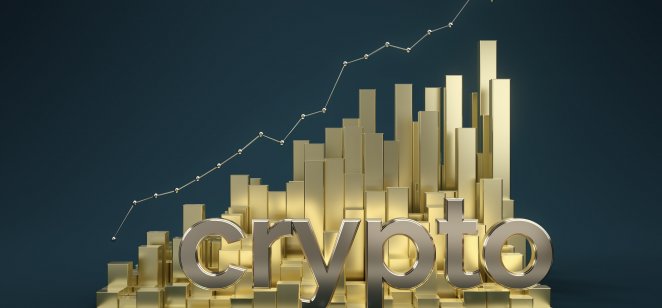 LUNA2 defied altcoin price trends Monday and continued to surge – a month after appearing to be dead in the water.
All top altcoins – with the exception of those that are stablecoins pegged to the US dollar – and most others fell Monday along with bitcoin as the cryptocurrency market waged its ongoing battle with macroeconomic factors and a general sell-off that has been prevalent since January.
Double-digit gain
According to CoinMarketCap data. LUNA2 enjoyed a double-digit percentage gain Monday. The altcoin's price  has been exploding for more than a week as the crypto sector faces severe disruption as several companies battle financial problems.
At the end of May, LUNA2 appeared to be dead in the water almost right after being conceived from the collapses of the original luna and its related terraUSD stablecoin, which became depegged from the US dollar.
SOL to USD
New question being asked
While bitcoin (BTC) and leading altcoin prices rode a roller coaster at times, LUNA2 has soared as investors appear eager to capitalize on its low price.
A month ago, the question about LUNA2 appeared to be: How low can it go? But now, the opposite appears to be the case and investors are wondering how high it can rise seemingly without stable backing.
Solend tried to beach whale
Speaking of things seemingly dead in the water, Solend tried last week to take over a whale – i.e. a large investor – to avoid taking a large financial hit. The investor appeared to be in danger of defaulting on a $108m US dollar coin (USDC) loan and tether (USDT).
The loan was collateralized with SOL, which was in danger of being liquidated if its price fell to $22.30, Solend said.
What is your sentiment on BIT/USD?
Vote to see Traders sentiment!
Celsius Network coin well down
Meanwhile, another troubled cryptocurrency, the Celsius Network coin (CEL) was well down. CEL has risen and fallen sharply since the network froze withdrawals as it deals with financial difficulties tied in part to the original luna's collapse.
According to Fortune, investment firm Goldman Sachs is looking to raise $2bn (£1.63) from its investors to buy Celsius Network.
Read more